Suga conveyed his intention to run to LDP Secretary-General Toshihiro Nikai, a key figure in deciding how the party election will be held, sources said.
If these are the three running, here's how I hope the party election results will work out: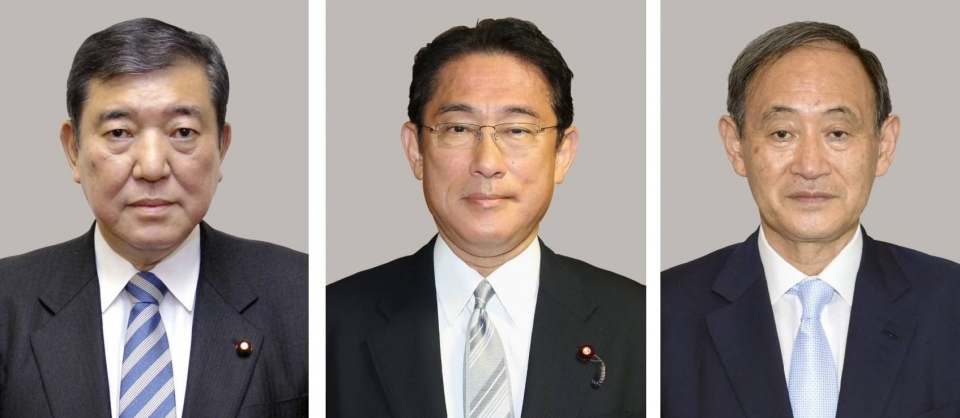 Shigeru Ishiba (Left) ⇠ making him the next PM
Yoshihide Suga (Right)
Fumio Kishida (Centre)
Regardless of who the next PM is, though, they're going to need to give people a reason to have confidence in them. Ishiba would be my pick if I were a party member, but he doesn't come across as a strong leader. He would need to speak with a bit more assertiveness and conviction if he's elected.
Yoshihide Suga to run in LDP leadership race to replace Abe