The Geminid meteor shower has been pretty nice to watch this year, thanks to the clear sky and reduced air traffic. For people living in Japan, this is one of the better regular meteor showers to observe during the year as there is very little haze in the sky from humidity or dust from distant deserts to obscure the heavens. I've looked forward to December for the past decade primarily because of this meteor shower.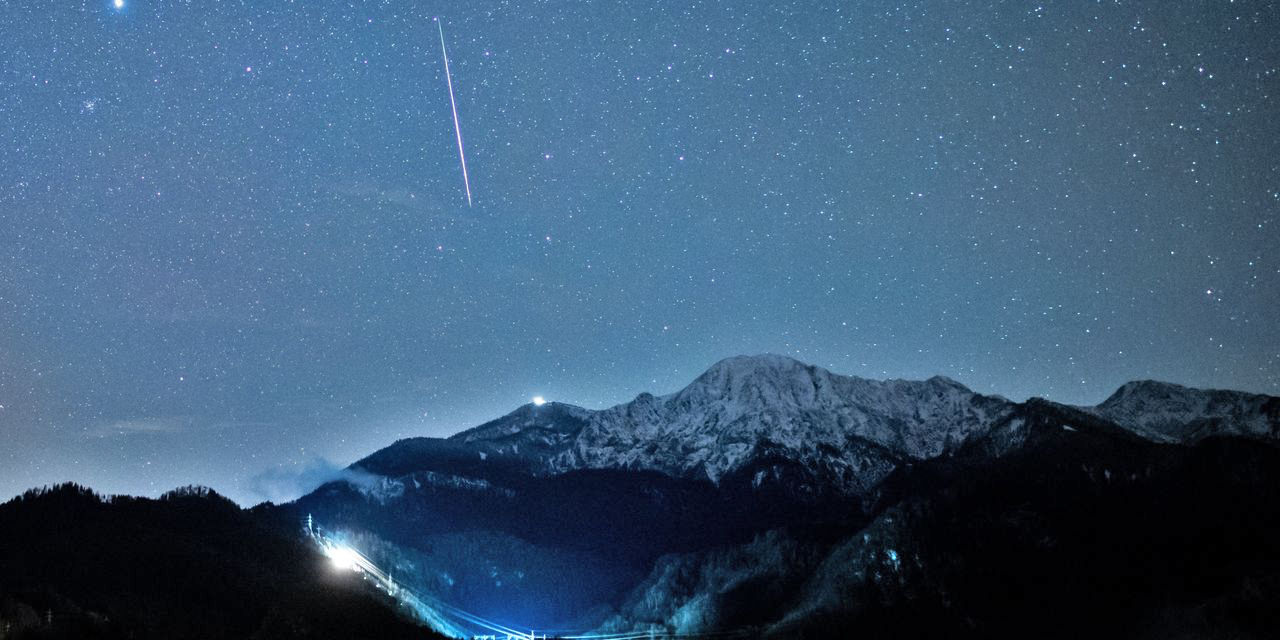 Nozomi, however, prefers to keep her nose to the ground.
When Nozomi and I head out for our evening walks mid-December, she tends to get a little bit of extra time in the park. We survey the darkest corners of the public space, which often makes it possible for me to observe some of the smaller rocks passing through our atmosphere while the puppy does her thing and focuses on the scents of the less-travelled pathway. I'll sometimes let her know that a bright shooting star passed overhead, knowing full well that she's both deaf and completely uninterested in anything higher than two metres from the ground. It doesn't matter, though. I enjoy staring at the sky and sharing the excitement that comes from the various lights. She enjoys sniffing the ground and piecing together who or what might have travelled the same path recently. We both get our exercise and we both have an opportunity to enjoy some of the wonders that life offers … even if they're in completely opposite directions.