The final week of November is traditionally when the autumn temperatures give way to winter's chill, and this year is no different than any other. However, one happy difference is that this year is expected to be much colder than we've experienced since 2015, when overnight temperatures dropped to -10˚C and we experienced almost a full week of snow on the ground … albeit split between a handful of days in January and March. With any luck, this coming winter will be just as chilly with even more snowy days for people to enjoy.
As COVID-19 has mostly disappeared from the country, people all over the nation have been going out to catch up on two years of fun. Theme parks are packed. Malls are over-crowded. Highways are full of out-of-prefecture license plates. It's nice to see and, as it seems a lot of the more expensive places are still hotspots for people to congregate, I've been looking for some quieter, winter-friendly places where the family and I might go.
The obvious one for people in this part of the country is 白川郷1, a remote village about three hours north of my home that showcases a traditional building style known as gasshō-zukuri.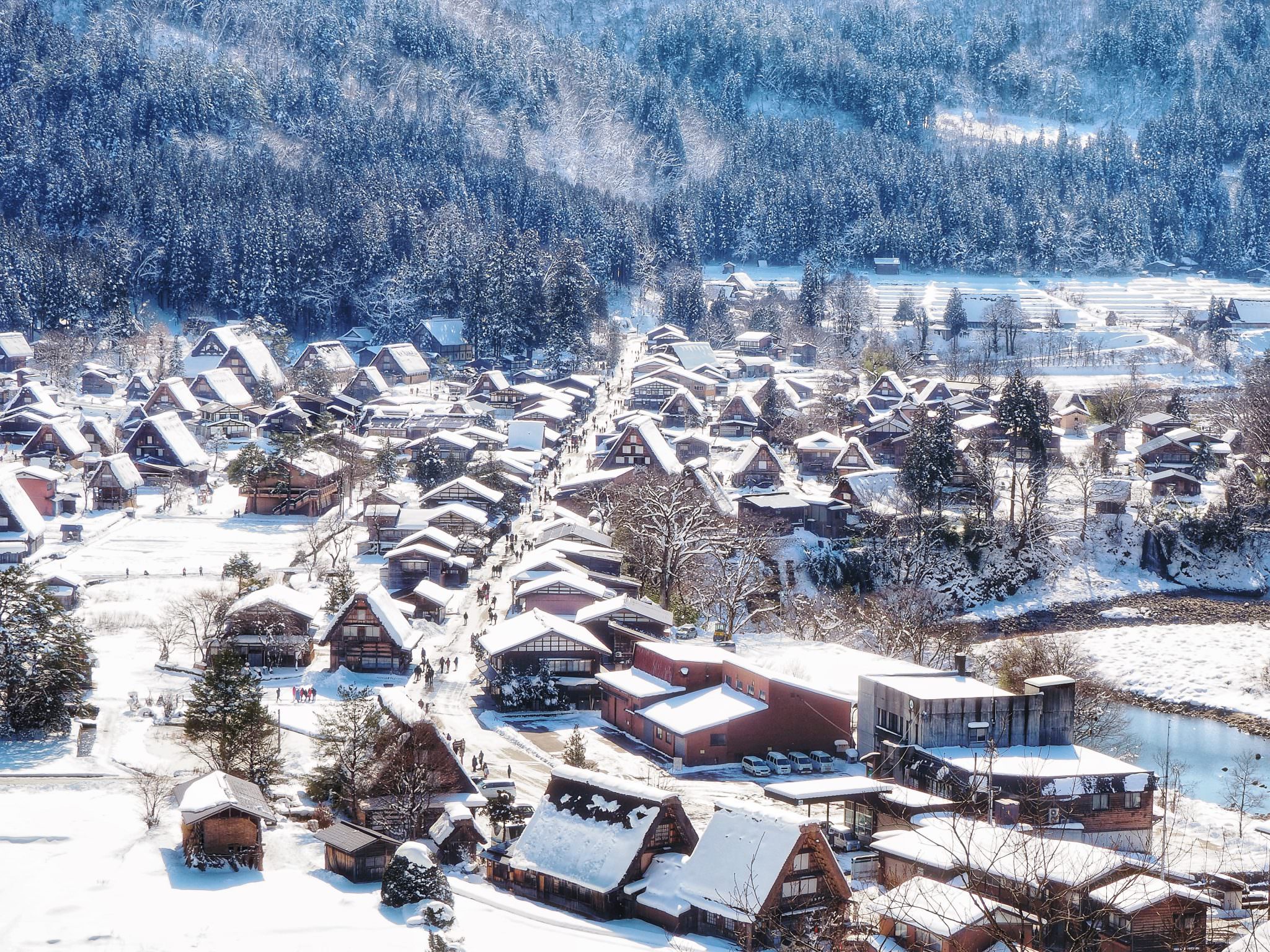 This is a place that I've wanted to see in the wintertime for a while now, as the pictures have always looked so inviting. If I could give up some of the modern conveniences like fast Internet speeds and reasonably-priced specialty breads, then a move to Shirakawagō would be incredibly tempting. Perhaps this is something I can consider in another quarter century when I retire.
Another place that I'd like to bring the family – if they would be willing – is the Number 1 Tadami River Bridge in 三島2. This is an incredibly scenic part of the country and I've only recently learned about it.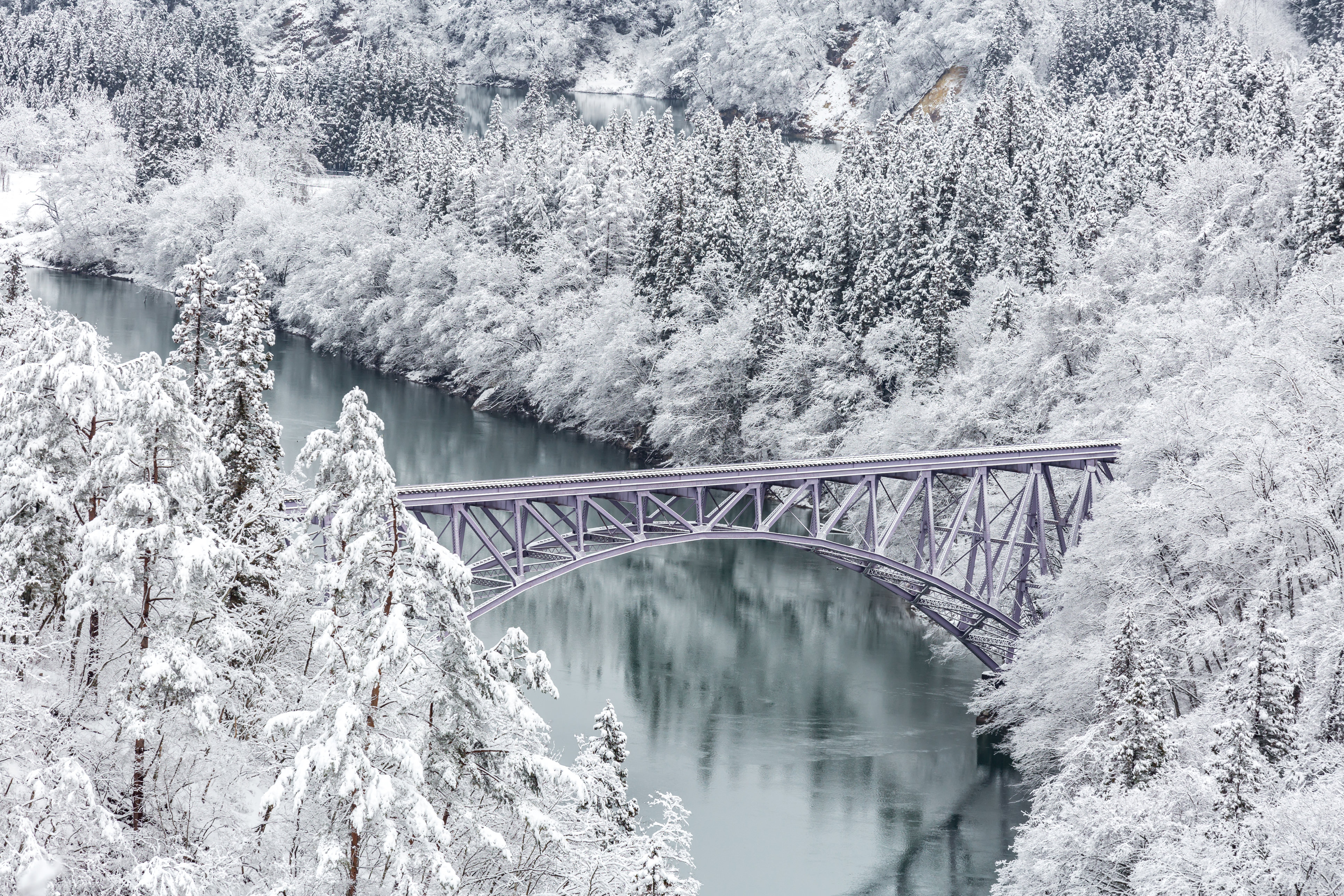 What might give people pause is the fact that it's located in Fukushima prefecture, though quite a distance from the infamous nuclear reactors that suffered a partial meltdown and spewed radioactive dust across much of the northern part of the country. Most mapping systems say the trip can be made in about six and a half hours, which means spending the night and perhaps enjoying a number of other scenic locations. If the family does not want to go, maybe Nozomi would be willing to enjoy a little road trip north, as she was born at a place just a few hours east of the scenic bridge.
Distant photo spots aside, with a colder-than-recent winter on the way and greater freedom to move between places in the country, I'm hoping that a lot of people can get outside and release some of the tension that has built up since the tail end of 2019. We say this every winter, but here's hoping that next year is better than this one.
---
Shirakawagō

Mishima