Last month I went mostly cold turkey on reading websites that sell the news and instead decided to embark upon a re-reading of the entire 29-year run of For Better or For Worse, a comic strip that I've previously written about. Aside from a single week-long gap in the 80s where the source comics were lost in transit from Lynn Johnston's home studio to the publishing syndicate, people could look forward to a new strip every day. Because I was no longer dedicating any time to reading world or tech news, it was possible to read roughly a full year of comics every day. Oddly enough, after a full month of reading about the highs and lows of the characters in this very Canadian story, I feel older.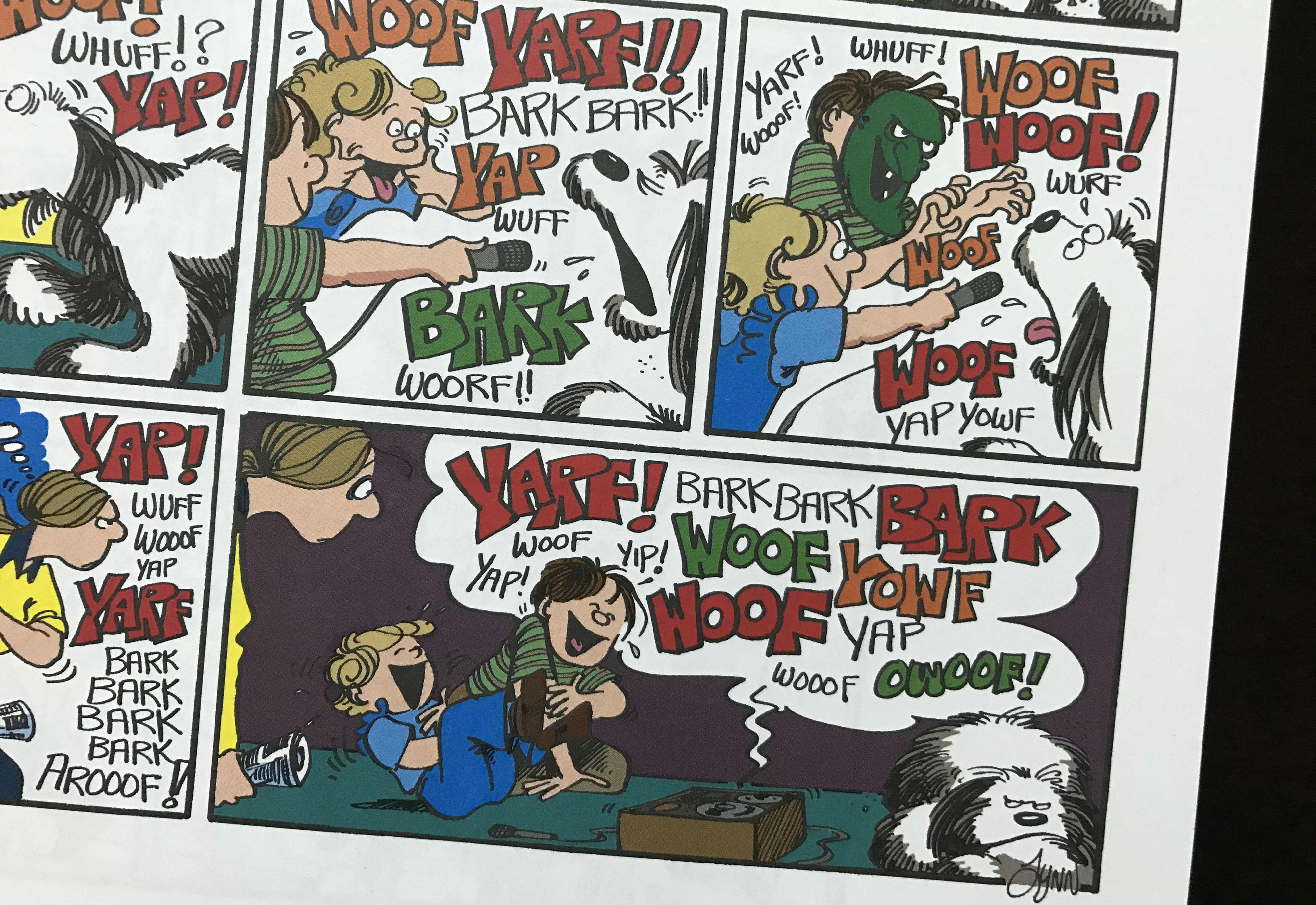 Feeling older is not necessarily a bad thing, of course. When the characters in a story age almost 30 years, it's hard not to get carried away in the story. Michael, the eldest son, went from kindergarten all the way through university to barely making ends meet in journalism to marriage to parenthood to buying the family house from his parents. Elizabeth, too, went from being the same age as my son to going through school to working as a teacher in northern Ontario to finally getting married to her first crush1 April's entire life from the moment Elly finds out she's pregnant up until the final year of high school is played out. We see when Farley the dog jumps into a raging river to save April from drowning at the expense of his own life. We see how the family adapts as family members pass away or move to distant places. We witness some of the challenges that come when supporting an elderly person who has suffered multiple strokes and heart attacks. While the characters never once had to deal with poverty, their lives were about as human as one can get in a daily comic strip. Life is what it is because of the challenges we're forced to confront. For Better or For Worse never shied away from this truth.
When I read these stories as a child, I could relate to Michael and Elizabeth because we were roughly the same age. The angst, frustration, and joys of being a Canadian teen in the 90s seemed universal because what I felt at home might very well appear in the paper in comic form. This time I related more to Elly and John, the parents, as they expressed many of the same concerns I've dealt with while adjusting to the responsibilities that come with parenthood and owning a house, not to mention the adjustments we need to make as we transition from our 30s to 40s and beyond. It's interesting how reading fictional characters struggling with various aspects of ageing or the challenges of effective discipline can be cathartic. Not only am I not alone in being fine with going grey but disappointed in the flab around my gut, but it's normal to feel this way.
As silly as it may seem, the comic helped me feel better about growing old.
Over the last month I've been fortunate enough to enjoy just over 10,000 of these wonderful bite-sized stories. They've reminded me of my youth. They've reminded me of my own family stories that involve sisters, uncles, aunts, grandparents, and parents. They've reminded me of life before the rapid adoption of powerful, portable, always-connected mobile devices. And while it's highly unlikely we'll see any new comics from Lynn Johnston anytime soon, this classic series will have a place in my heart right next to Calvin & Hobbes.
---
The comic ends with Elizabeth's wedding. It was a good place to finish, as April was a bit too young to wait for. If Lynn Johnston had waited until April was in university so that John and Elly had an empty nest, then it might have been "too long".