At some point in the last year I was thinking about For Better or For Worse, a comic strip that was first published 40 years ago today. Much to my delight, I found that every strip of the comic was available online with daily updates via a handy RSS link. I subscribed at once and have looked forward to seeing the daily update ever since.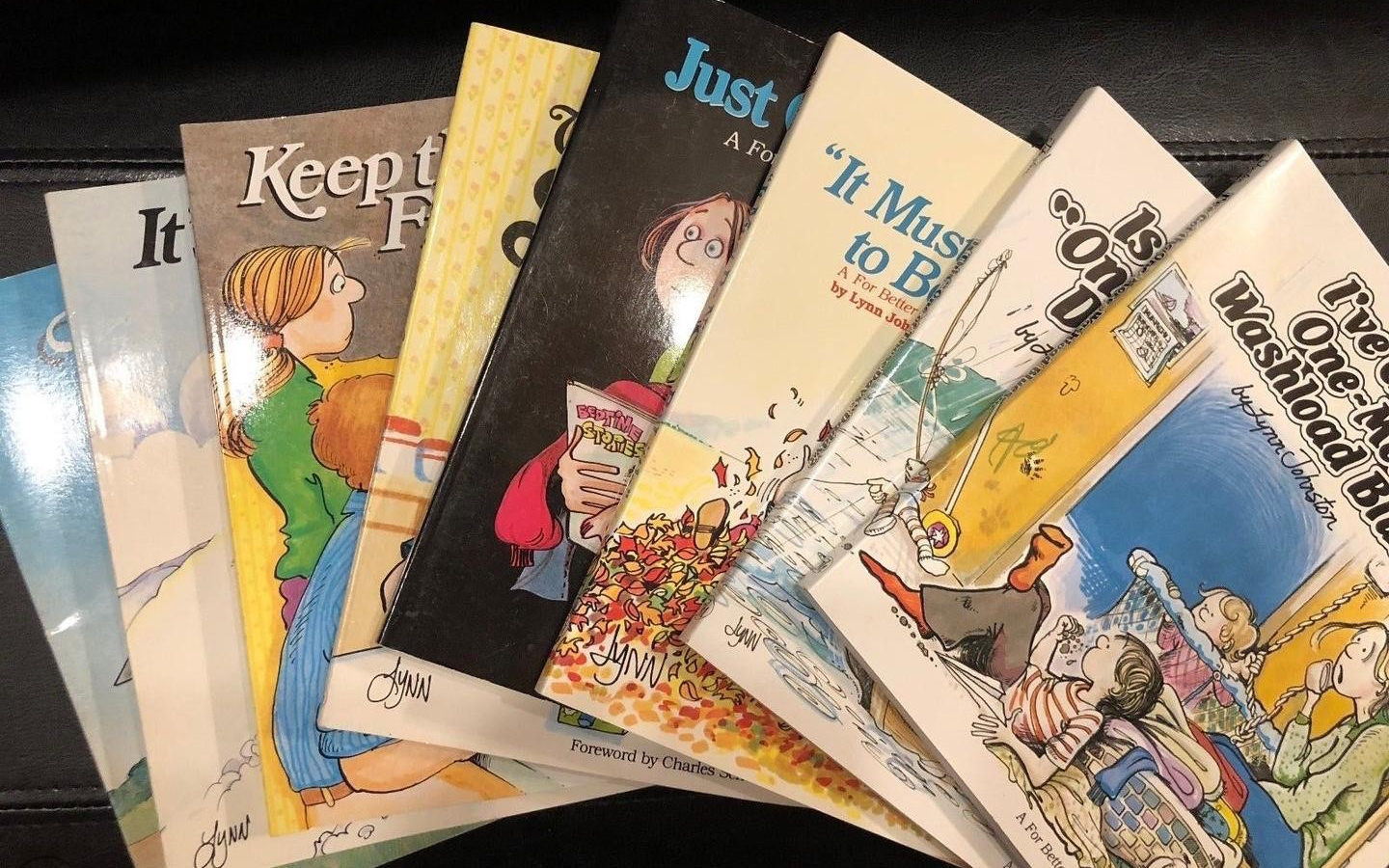 The run itself was from 1979 to 2008, which is when Lynn Johnston retired and decided to have the comics start again from the beginning. This wasn't a "reboot", but a literal rerun with all of the characters and drawing styles being left intact. There would occasionally be edits to the wording but, for the most part, the comics that ran from 2008 to current are the very same ones that were printed in newspapers around North America 29 years earlier. As one would expect, some noisy people didn't like this and others have gone so far as to say the comic should be taken out of print because it's "out of date". Michael and Elizabeth aren't holding cell phones in every frame. Elly and John aren't talking about Amazon or looking things up on Google. It's like grabbing the VHS tape to watch Back to the Future.
Personally, I think this is just perfect.
The people who read For Better or For Worse today are generally not kids, but adults. The adults reading the comic now will remember the strip from their own youth. This is one of the reasons I read it. When I was growing up, Michael — the oldest child — was a few years ahead of me and I could relate to him and his struggles. Elizabeth was about the same age as one of my sisters. My mum saw a lot of herself in Elly, the mother, and I saw it, too … which is another reason for me to read the stories again.
My mother and I haven't had so much as a phone call in a dozen years for reasons I'm not too sure about. Getting in touch with her proves to be quite the challenge and will likely only happen if I'm physically in Southern Ontario and knocking at her door. Reading this comic reminds me of what my mum was like before things went sideways at home and she separated from my step father. This was a story that we shared for a number of years and, by reading it again, I feel that we're somehow sharing it again … though I know it's just a one-sided idea.
Now that I'm married with a child, mortgage, and puppy, I can better understand John and Elly; the parents. The struggles they face and the challenge of doing the right thing, day in and day out, without a word of appreciation. It makes sense now. 40 years have passed since the first strip. The everyday habits of people have changed to fit the electronics that permeate our lifestyles. But none of this matters because the problems people face with relationships, households, careers, and dreams are the same today as they were decades ago.