Earlier today I read that Automattic, the company behind WordPress, will buy Tumblr, a platform that was at one time the company's primary blogging competitor. The first thought that went through my head was Why? and then, more specifically, What benefit would Matt (Mullenweg)1 get from buying Tumblr? The only real reason I can think of is that this is a content purchase more than anything else.
By all accounts, WordPress is superior to Tumblr in every measurable way. The underlying technology that powers WordPress is better. The mobile applications are better. The communities around the platform — for both open and paid — are better. The level of customization and attention to detail in WordPress is better. And, to top it all off, people actually use WordPress.
When Yahoo! bought Tumblr in 2013, the product started to stagnate. New features were few and far between, and updates to the mobile applications were always in response to what other blogging tools were doing. Four years later, when Verizon bought the platform, they quickly implemented a "no porn" rule that effectively killed off their most ardent fans. This affected not only the people who were posting pornographic content, but also artists who might have photos that reveal just a bit too much skin for the automated content filters. People quickly picked up and moved on to different sites where they could share their work without fear of censorship. What will Automattic do with the service?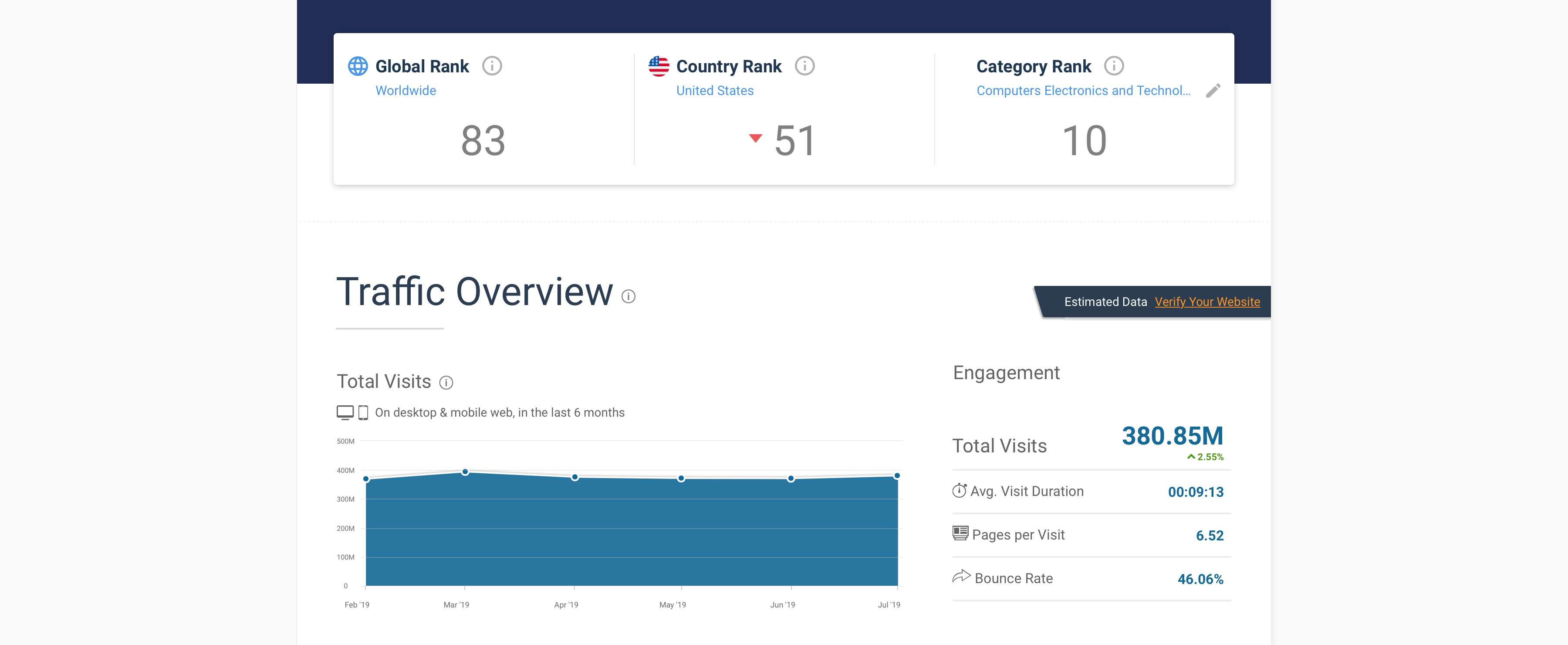 According to some metrics on SimilarWeb, Tumblr sees about 380-million visitors a month. This is about 150-million fewer visits than WordPress.com, which doesn't include all the premium and VIP-level sites that run off WordPress.com with their own domain addresses. Given Automattic's past record, I doubt this would be an attempt to increase revenues through ad impressions. It's not the company's style.
This train of thought is what led me to the idea that this acquisition likely has nothing to do with the technology, or the talent2, or even the name recognition. It can only be the content that is of value.
The Wall Street Journal talked to Matt Mullenweg about the acquisition and wrote this:
He said he has long been a Tumblr user and sees the site as complementary to WordPress.com. "It's just fun. […] We're not going to change any of that."
Tumblr certainly comes across as less structured than WordPress, but I'm not sure "fun" is the word to describe the site anymore. If there is going to be an attempt to build a social network with Tumblr as its base, then this strikes me as an odd decision given the knowledge and problem-solving ability of Automattic's legion of developers. The company could release a "fun" and light social platform called Wordy McWordface and still get more traffic and interest than something with the Tumblr branding on it.
However, if you take the content and make that part of the WordPress ecosystem, you start to get some interesting numbers that make the competition look insignificant. There's no evidence of this yet, but I would not be surprised if this is the start of a push within Automattic to make WordPress.com the place people go to publish on the web. Medium, Facebook, and Twitter all have their pros and cons. If WordPress can regain the mindshare it once had when blogging was at its peak a decade ago, it might once again become synonymous with the idea of unmoderated, unfiltered, unrestricted publishing on the web3
---
Matt Mullenweg created WordPress by forking the B2 blogging system and then building a very successful business around it. It wasn't easy, but he did it.

Most of the best developers have long since left the company.

… so long as the content isn't sexual in nature. Matt doesn't like that.