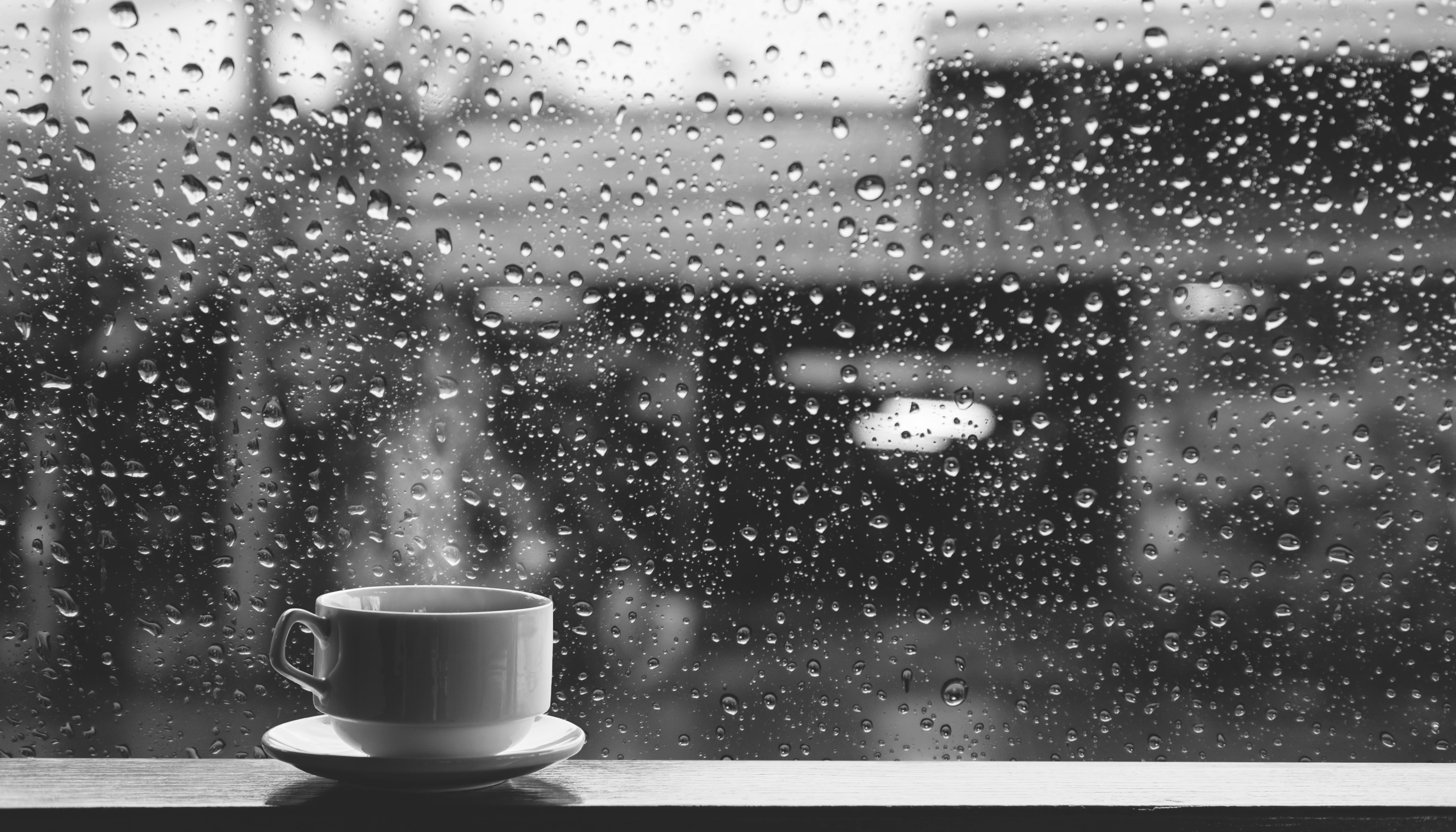 In what feels like a lifetime ago, when I had plenty of time to spare, one of my favourite things to do on a rainy day was to walk to the nearby coffee shop with a book, order a hot cappuccino with a Nanaimo bar on the side, and sit at an uncrowded table next to a window to watch water fall from the sky in relative comfort. Soft music would be in the background, generally Nora Jones or someone playing an alto sax. Everyone who entered the cafe would do it the same way, bursting in as though wearing a wardrobe made of sugar, loudly commenting on how wet they were, then walking with squeaky shoes up to the counter to order a drink. After an hour or two of this, I'd grab my umbrella and head back home in the rain, choosing to walk for the simple pleasure of it.
The last time I remember doing this would have been some time around 2004 when I still lived in Richmond, BC and would frequent the nearby Blenz Coffee at the corner of Blundell and Garden City Road. I was friends with the owner and would often head there after work just to chat, read, and spend some time around people. It was the rainy days, though, that I enjoyed the most.
Every so often when a typhoon hits the area and the house is quiet, I like to pour a cup of coffee and sit in my little workspace with Nozomi while everything is off. The only sounds to be heard, aside from the random noises from the puppy, is of the storm. An unfathomable number of rain drops falling against the side of the house and the insulated windows. The distant rumble of thunder. The low howl of the wind interspersed with short gusts that test the rigidity of the house's frame. It's a pleasant sound, though one I generally enjoy in isolation now.