When I decided to put macOS back on the notebook a week or so back to remove some of the friction I was consistently rubbing up against when trying to work, I decided to also give Evernote another try. There was a time when the note application was my go-to resource. It was used extensively between 2011 and 2013 on the iPod Touches I had and, after getting an iPhone, the application became even more useful thanks to all the geo-tagging that could be done with the notes. Evernote was so much a part of my day-to-day life that the prototype version of 10Centuries was an Evernote-based blogging tool1. However, some time around 2015 the company started to change. The applications were slow, bloated, and too difficult to use on the phone. The desktop application did the job, but wasn't as good as previous versions as a result of a bunch of extra "chrome" that was added at the bottom of every note. By the autumn of that year, I uninstalled the software and let my premium account expire. The system just wasn't for me anymore.
The next couple of years weren't particularly great for digital note-taking. I tried OneNote and an array of alternatives that were all trying to be like Evernote, but none could solve the problems that I actually had. What I need from a note application is not at all revolutionary. In fact, Evernote did everything I needed and then some … but the applications were just hard to use. In 2017 I decided to give the service another try, installed the application on my phone, and almost instantly regretted it. My inbox was hit with a slew of spam from Evernote! They wanted to welcome me back. They wanted to offer a discount for a year of premium service. They wanted to let me know about new features. They wanted so much for me to centre my entire life around their service, which is not how notes work. Less than two hours after installing the application, I uninstalled it and added Evernote.com to the mail filter, sending everything automatically to trash.
Not having a decent digital note system is not an option anymore, though. An entire 150-page A5 book is filled with hand-written notes every five weeks for all the things I'm doing at the day job. Another one for 10C sees 15~20 pages written every week with ideas, bug analyses, data structures, and more. All of these things can remain in paper form and still be quickly referenced, but this still works out to over 1400 pages that I'm hand-writing every year just for development projects, not to mention client work and the various essays I've been working on that are in various states of completion.
Plain text files have been used, but don't easily support attachments or meta-data. Word processors like Microsoft's Word or LibreOffice's Write are overkill and do not have decent PDF OCR and indexing built-in. Try as I might, the best tool for the job since 2011 has been — in my mind — Evernote. So here I am with a trio of these …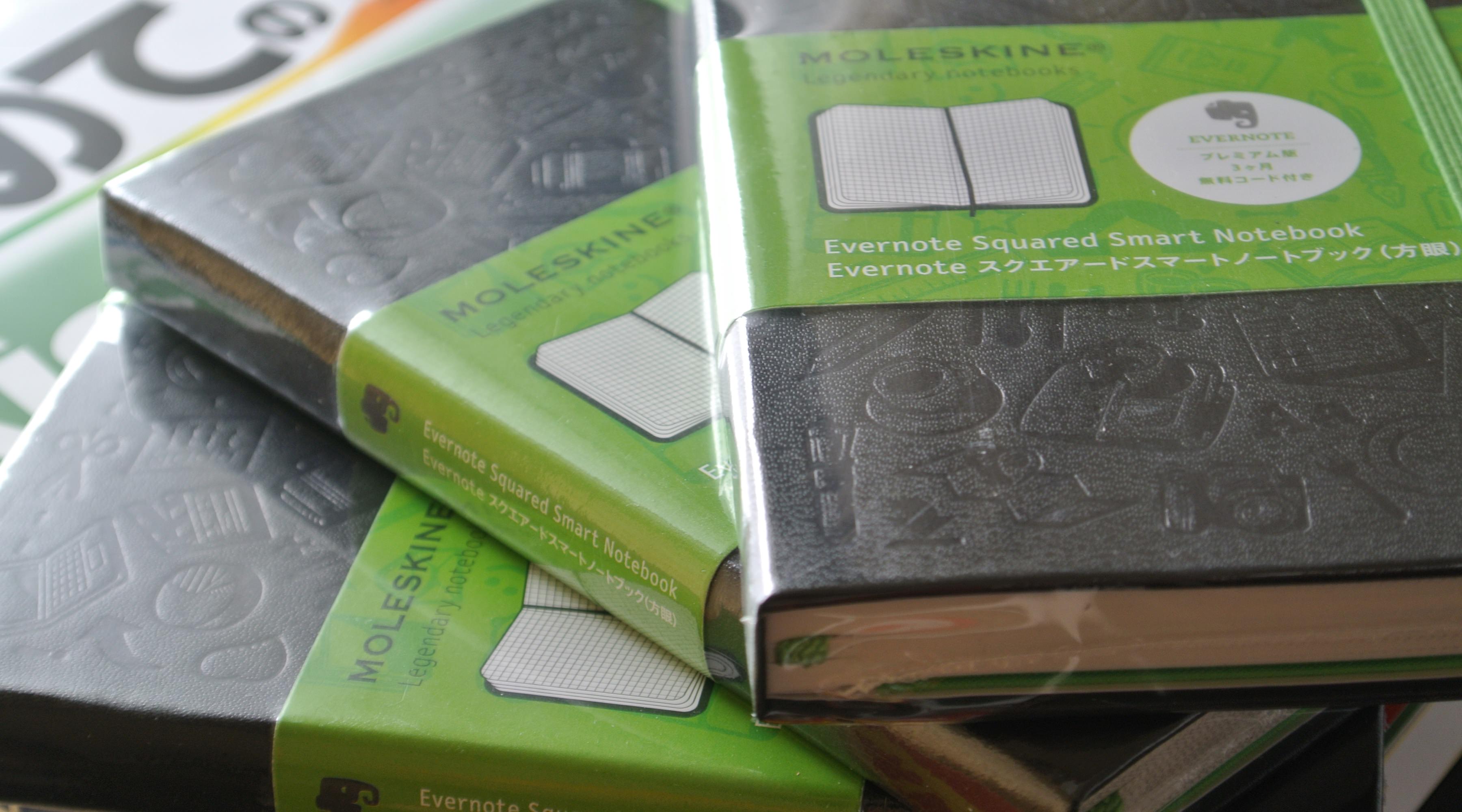 This third time around has actually been quite positive. I'm not being inundated with spam. The applications on the tablet and desktop are actually pretty decent. The advertisements — for the moment — are minimal. I've even started scanning receipts and other documents into the service again, which is something I once did religiously in order to keep track of important things that needed to be quickly searchable later. For the most part, I'm enjoying the reduced friction that comes with using a tool that is wholly aligned with the things I need from a note management service.
My only hope is that the service continues to leave me alone while being dependable going forward. I'll get the premium account. I'll get the notebooks that make it easier to have hand-written notes and sketches get processed. I'll even learn to use Penultimate on the tablet with a stylus2. So long as the marketing engine doesn't get in the way of the service, it might just remain part of my digital toolbox for the foreseeable future.
---
Quite literally. The only way to publish a post with Noteworthy is via Evernote.

Much to Steve Jobs' chagrin, of course.