With the summer humidity here, Nozomi is back down to just two walks per day. Being a miniature dachshund has got to be rough. Everyone in the world is a giant and concrete at 15cm is always a warm surface just looking for an excuse to be hot. That said, it's not all bad. Nozomi does have a pretty easy life, even by dog standards.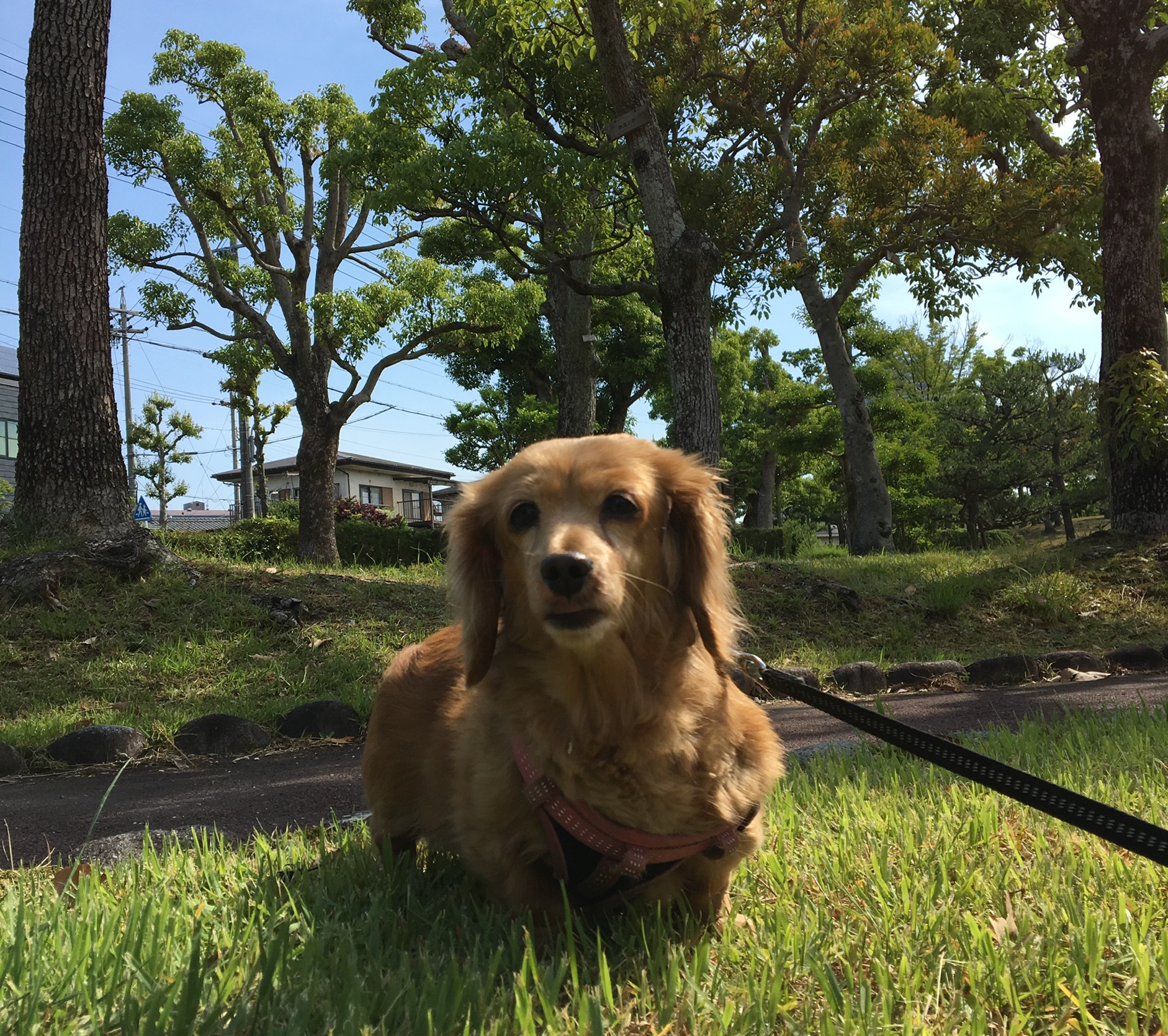 Last summer Nozomi and I would generally head outside a little after sunset for her evening visit to the park. The air is relatively cool and the grass feels nice on bare paws. However, because of all the changes that had happened in such a short time, Nozomi would want to return home within the first five minutes of her walk. She was completely uninterested in exploring the park or being outdoors. This year she can't get enough of the outdoors.
In the evenings we have a set route that she seems to enjoy quite a bit. We head to the park where she al it's immediately jumps on the grass for a quick uphill pee. Then we head to the baseball diamond so she can walk around the edges of the outfield and catch up on all her puppy smells. As we come around to the last corner, though, she turns left to walk away from our home. Instead we travel south to another pedestrian path and take the long way home, stopping every so often to greet neighbours or sniff something of interest. The look on her face as we conduct this trek makes the journey worthwhile.
She's clearly a happy and energetic Nozomi again.