Today was the last Saturday of Golden Week, which meant a lot of people are wrapping up their vacation and making the return trip home. Monday is still classified as a national holiday to mark Children's Day, but this will not stop many large organizations from resuming normal office hours to recover from a full week of downtime. So with a lot of travel-weary people on the roads and trains, it seemed natural to wake up early and take the family 90 minutes south to the tiny city of Hekinan to enjoy playing around in a "private" amusement park.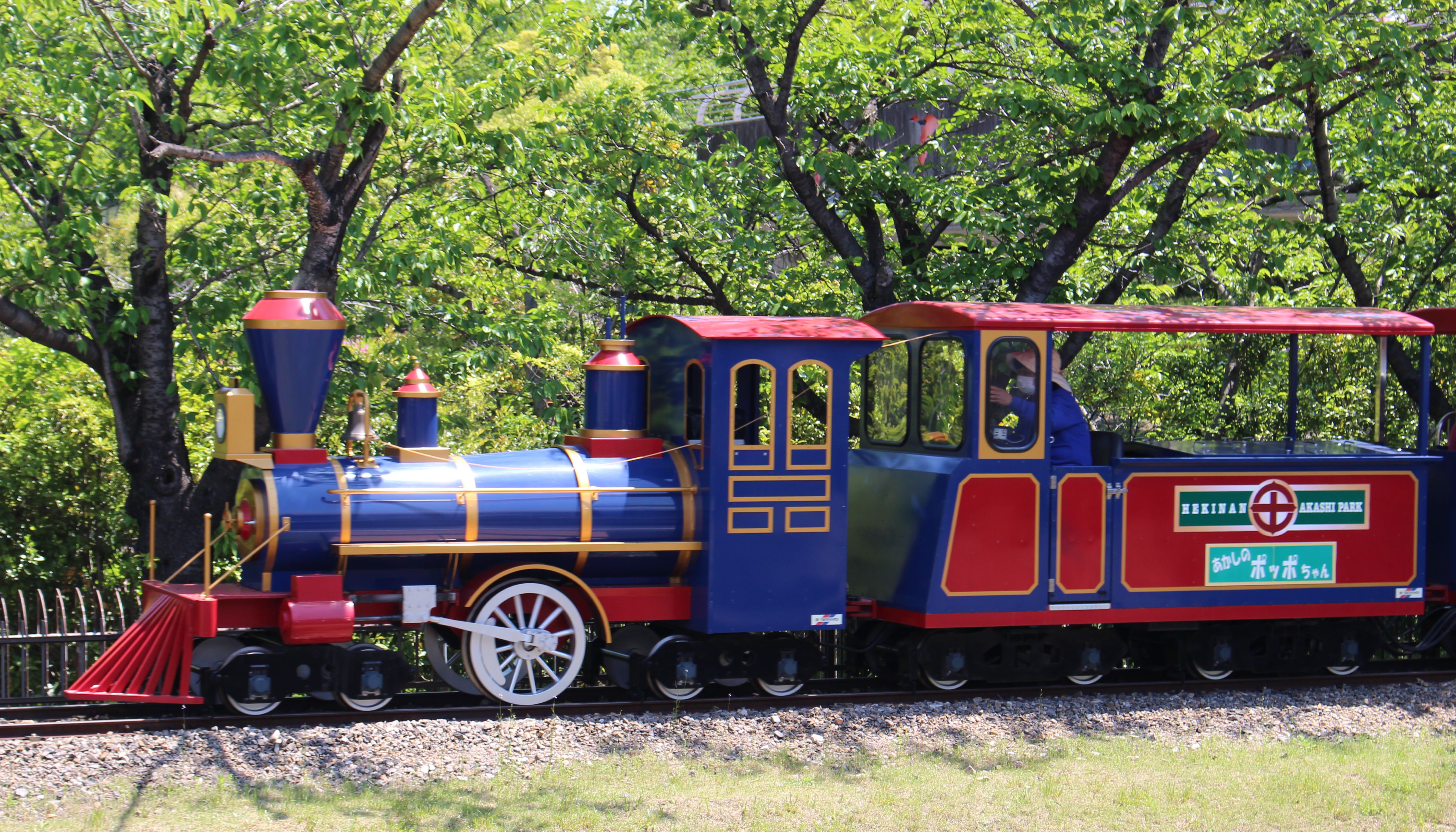 明石公園 (Akashi Park) calls itself a "private" amusement park because the only way people learn about it is through word of mouth. It will not be found in any travel magazines, nor are there any advertisements at train stations or other places where people might congregate. The park's website is even comically bereft of information. Reiko learned about the place completely by accident by reading a blog post on page 4 or 5 of a Google search while looking for some activities that the boy might enjoy. The pictures looked nice, the weather forecast seemed almost too good to be true, and we were all up to visit a new place to have a little more fun before the crushing summer humidity blankets the country in an inhospitable sweltering heat for a third of the year. Armed with the boy's stroller, some bottles of water and tea, a handful of onigiri, and our cameras, we hopped from train to train in the morning to get down to Hekinan City with enough time to enjoy the activities before "nap time".
The trip was oddly uneventful in a relaxing sort of way.
Once we got to the park we were struck by the lack of people. Typically there would be thousands of people crammed into an amusement park like Akashi. We saw maybe a few hundred. Lines for the various rides were all under 10 minutes in waiting time, and most were letting people on almost as quickly as they walked up to the gates. This isn't to say the park was empty or that rides were half-full, because they weren't. The park staff were just really efficient at ensuring people didn't wait very long.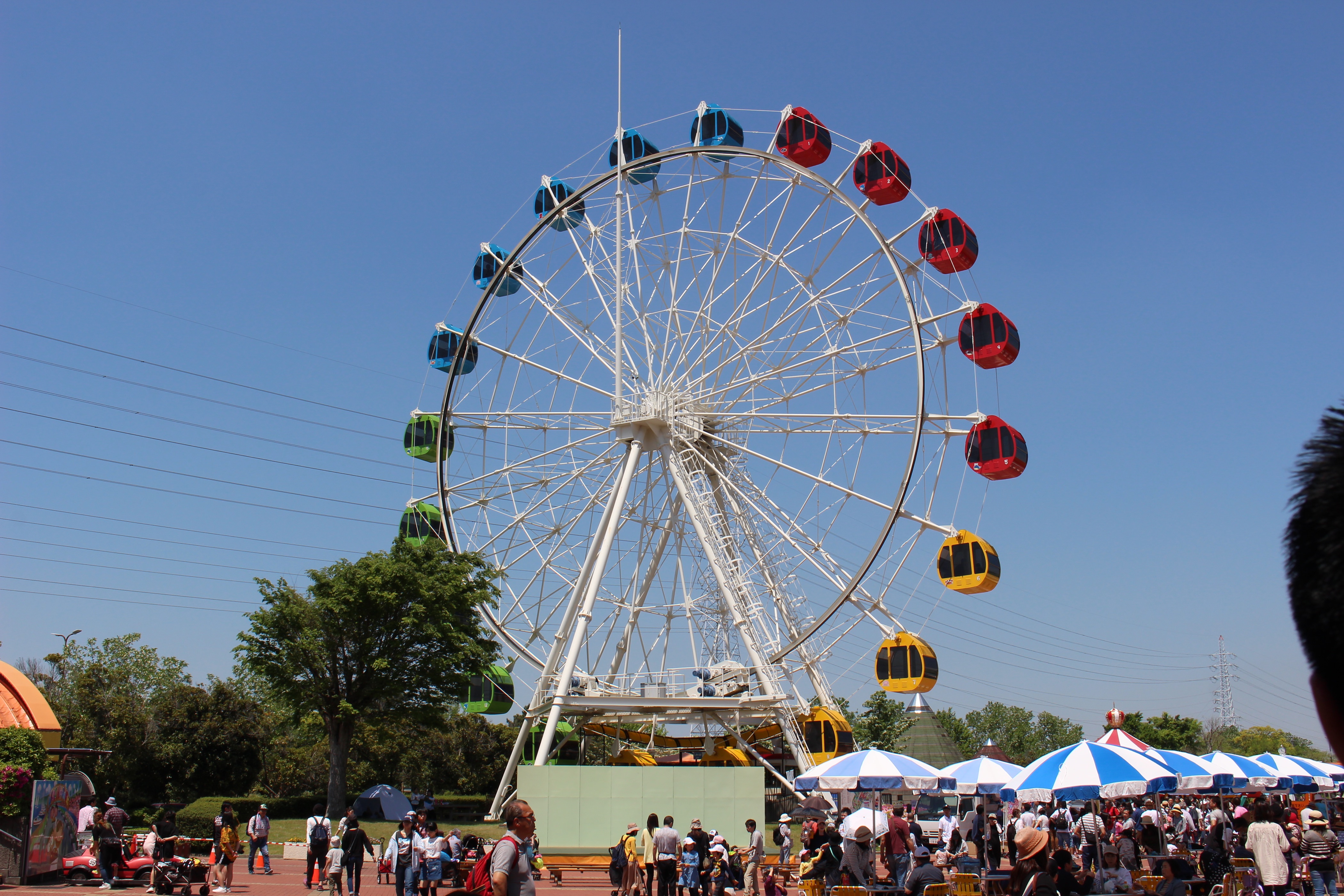 The first trip of the day was on the park's mini steam engine, which followed a loop around the east side of the park. The boy generally enjoys trains, so jumping in line to ride yet another train after 90 minutes of full-sized trains made perfect sense. Afterwards we made our way to the Ferris Wheel, some mini-bumper cars, the carousel, and the pedal-powered monorail. Our favourite ride, though, was the airport tower.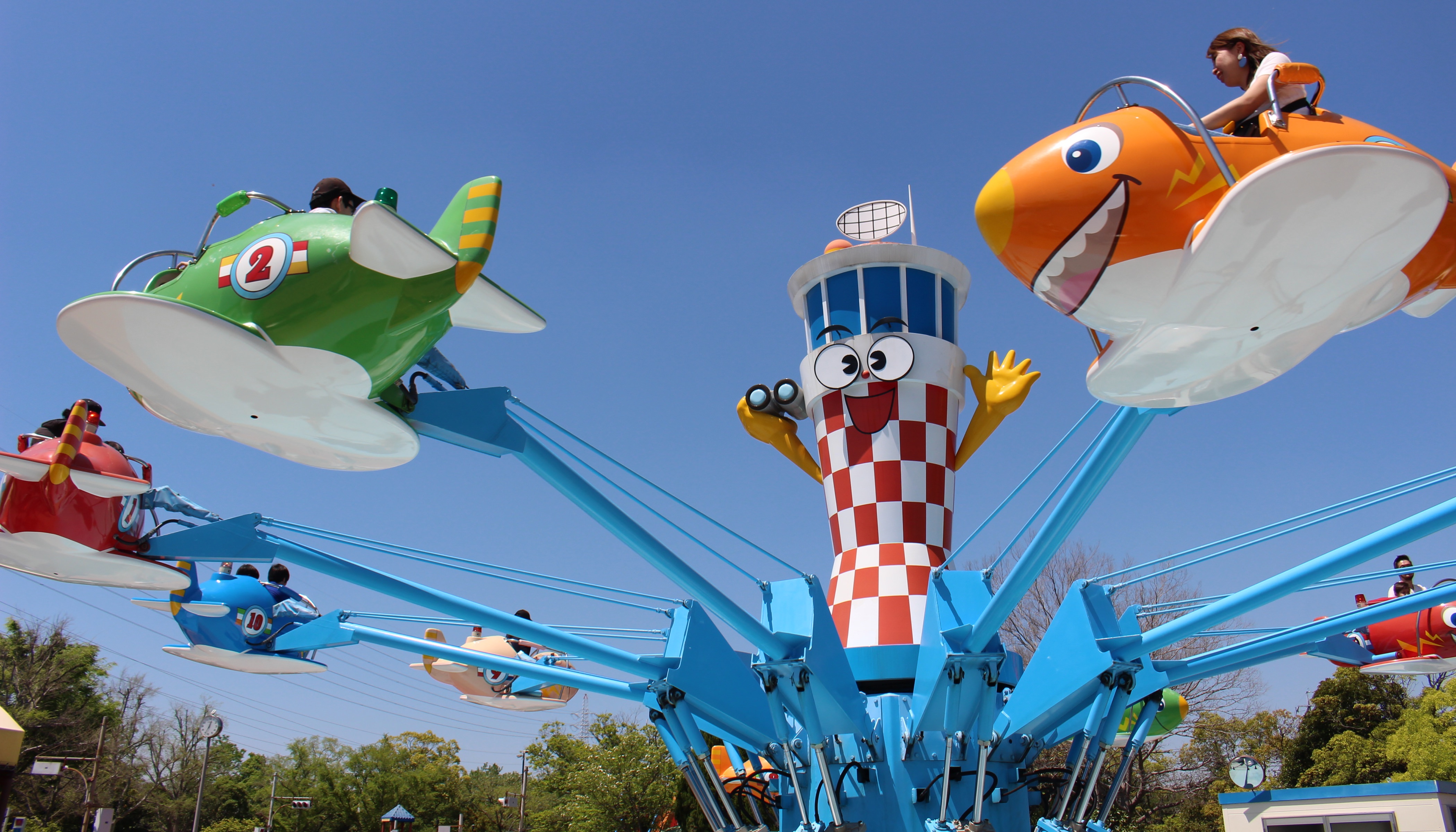 For this one we had to wait about 15 minutes as the line was rather long, but it was worth the idle time. After getting strapped into the planes, the boy was more than happy to push the buttons that would raise and lower the faux aircraft via hydraulics.
Between rides we stopped for lunch, had some ice cream, and even changed a diaper. All in all, this was the most enjoyable excursion the family has had this past week and it didn't cost us an arm and a leg. Public transit for Reiko and I came out to about $30. Lunch consisted mostly of food we brought from home plus some onigiri and drinks that came out to $8. The ice cream cones worked out to $6 together. The rides cost a grand total of $12.
An entire day of fun for about $561. And to think that before we learned aboutt his place we had considered going to LegoLand where three people just entering the park would have cost about $100!
Hekinan is not a place that most people would think of when looking for a place to bring a 2 year old child, but Akashi Park is worth the look. When the boy is a couple of years older, we'll likely go back to enjoy some go-carting; the one thing we did not do today.
---
The total cost was close to 6,000円, which works out to about $56 USD