Twelve years ago Nozomi joined the family and not a day has gone by where I haven't seen her happy smile. Unfortunately, for the past four and a half months, I've been limited to seeing just photographs. Before the boy came along, Nozomi was the subject of most pictures. We would go out for a walk along a nearby creek and I'd have the phone ready to capture a moment. Sadly, this hasn't really been possible this summer.
Nozomi has been notoriously difficult to photograph because her fur reflects so much sunlight that images turn out fuzzy. That said, there have been a number of pictures that have remained my favourite throughout the years, such as this one here: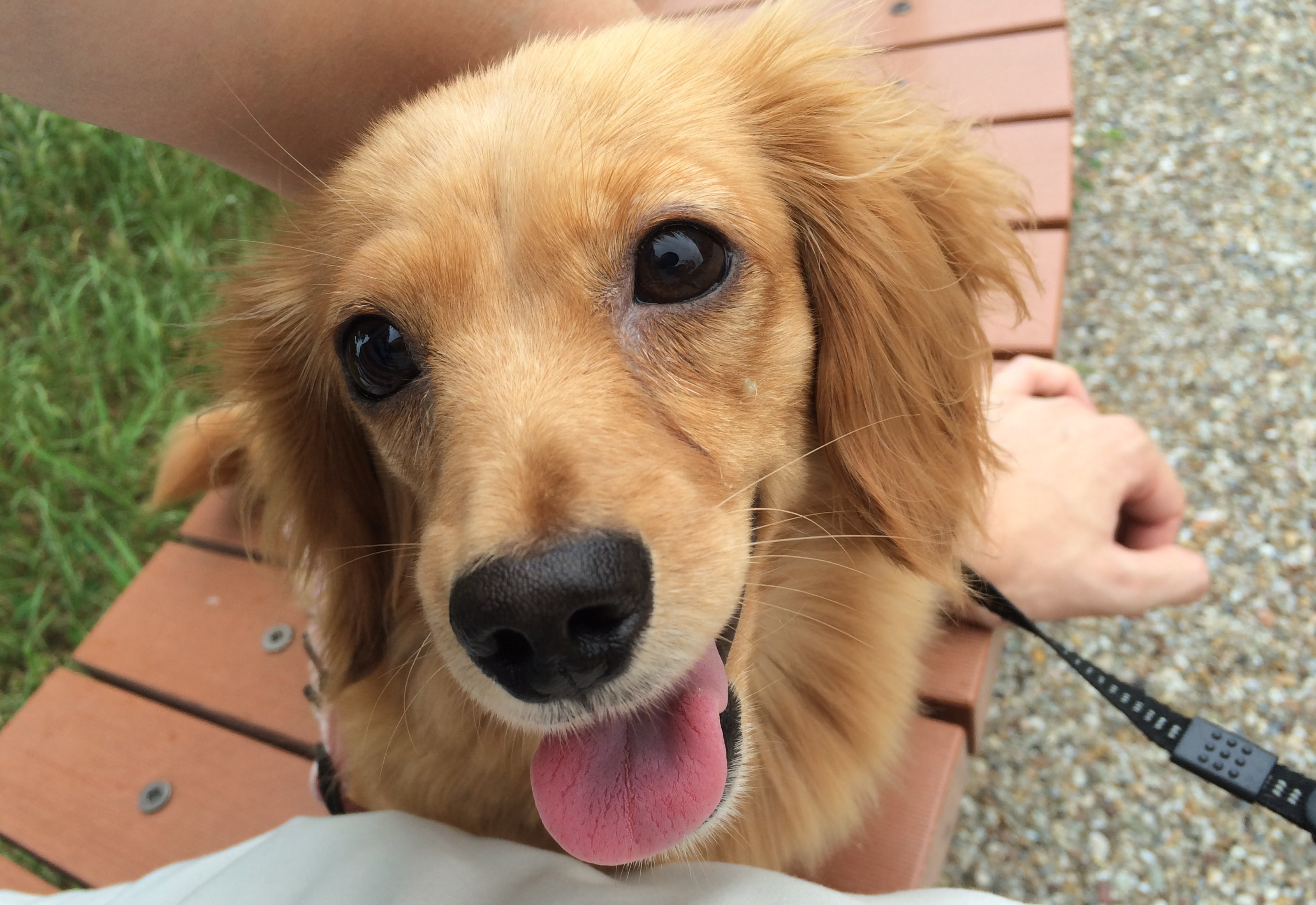 This shot was taken on an August day in 2014. Nozomi and I were on our way back to the apartment and, was was usual for the time, we stopped at a bench to enjoy a bit of quiet time. This would often be a time when I'd talk to her and share some of the things that were bothering me. She would sit next to me and appear to listen, looking up at me every so often with her happy smile. These little moments helped me relax and centre myself before returning home for the night. This photo always brings a smile to my face.
One of the last photos that I managed to capture of Nozomi with something better than a cell phone took place in 2020 when we were in the yard outside the house: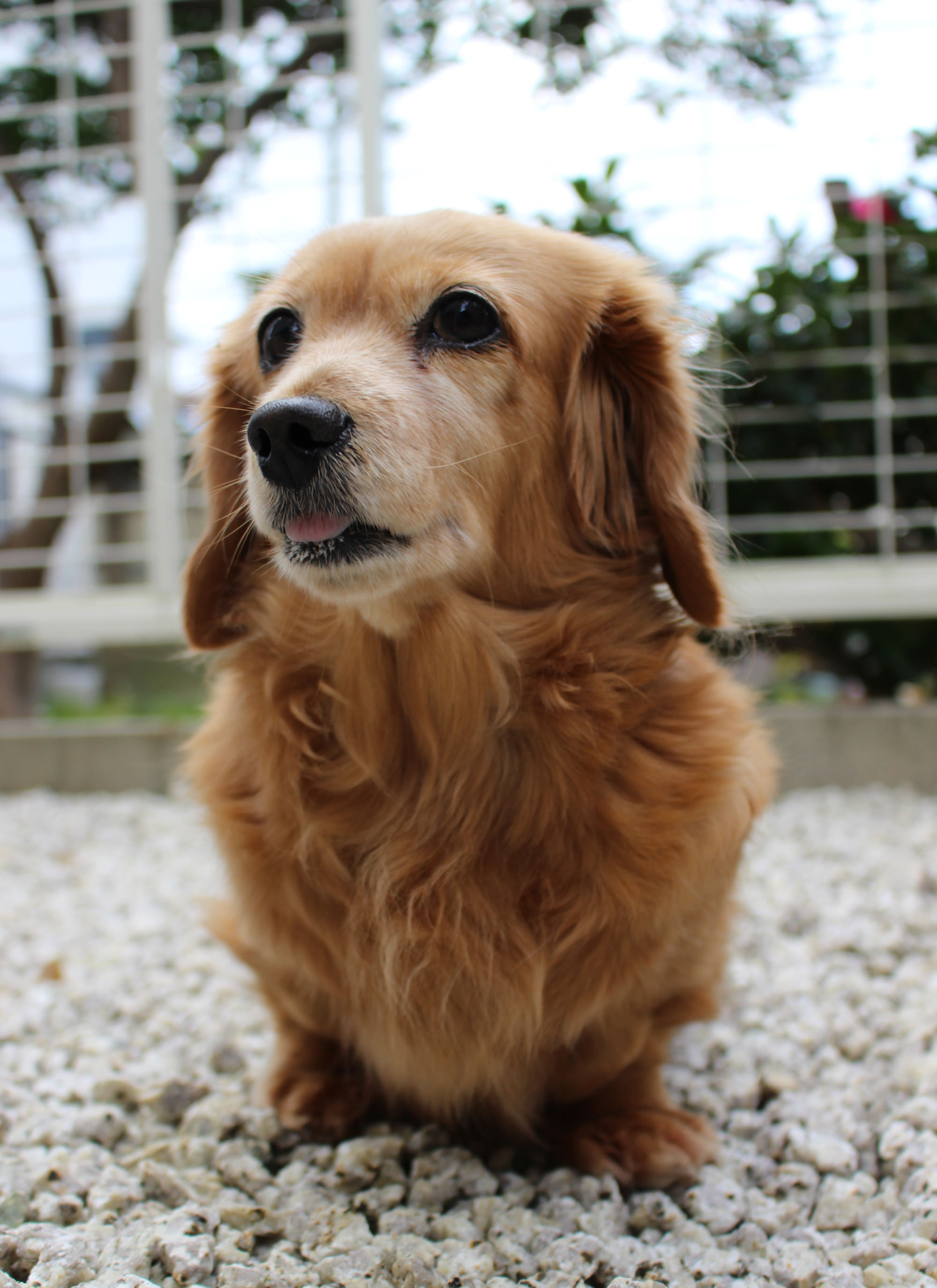 This one was taken shortly after the summer heat had finally dissipated, making it possible for us to enjoy more than a handful of minutes in the sun. As we weren't leaving the property, Nozomi didn't need her leash.
The last clear photo, however, was taken in January of this year after a bit of a snowfall: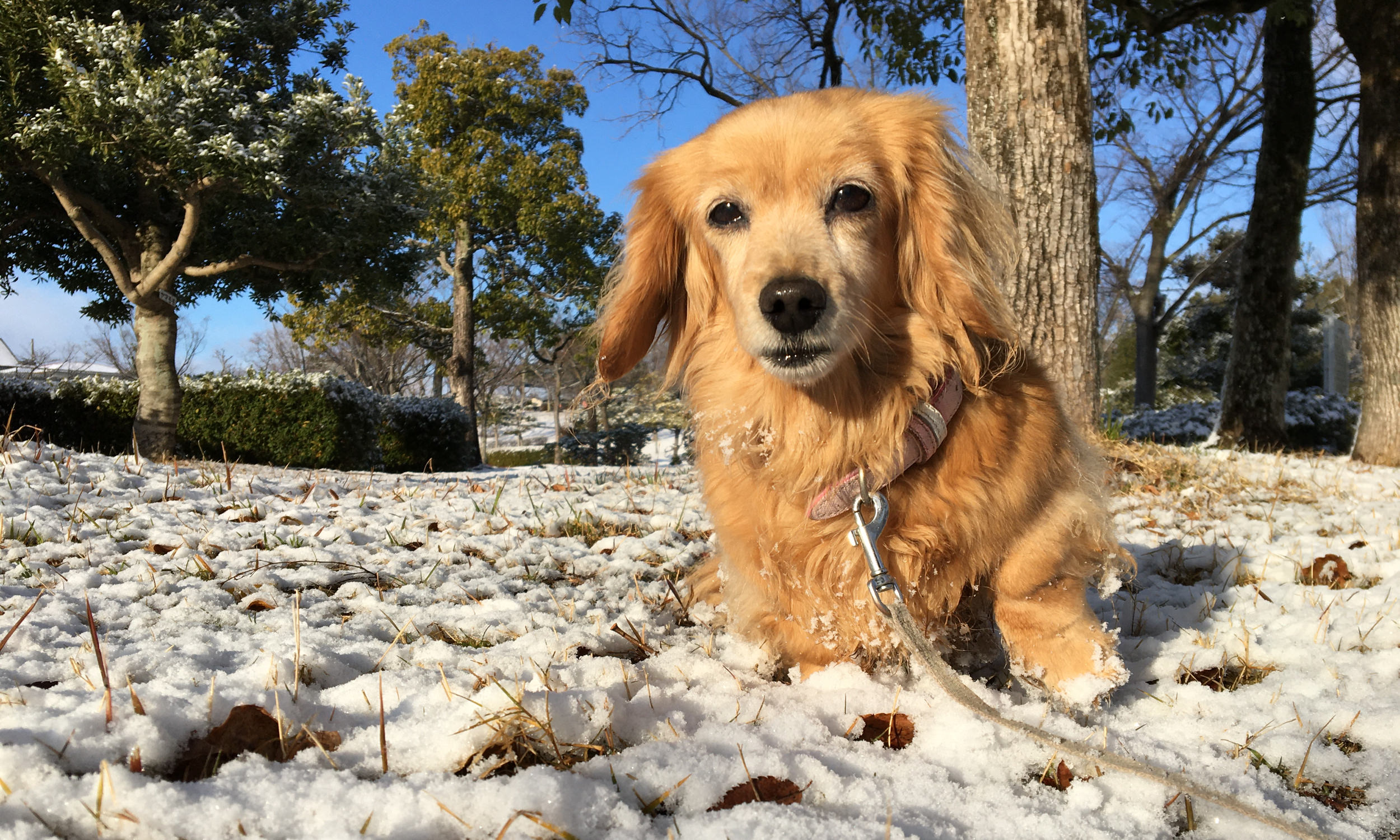 Nozomi was always a little cautious when walking in the snow, as it doesn't fall every year and it is undoubtedly uncomfortable for her bare paws. That said, she would always choose to walk on the grass and make her own path.
Almost five months have passed since Nozomi was taken from the house making this anniversary a bitter-sweet one. I continue to hope against hope that she will come home in the near future.